Ana Isabel Loureiro Viegas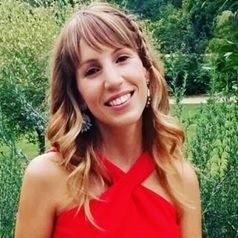 ana_isabel_viegas@msn.com
Biography
Biomedicine PhD student at NOVA Medical School | Faculdade de Ciências Médicas da Universidade NOVA de Lisboa & Universidade de Aveiro (since 2020) – research project under development: "Prediction of Delirium in critically ill patients with SARS-CoV-2 infection".
European title of Somnologist – Technologist from the European Sleep Research Society (2018).
Master in Sleep Sciences from Faculdade de Medicina da Universidade de Lisboa (2016).
Graduation in Neurophysiology from Escola Superior de Saúde do Vale do Ave (2010).
Adjunct Professor in the area of Neurophysiology Studies of the Clinical Physiology course at Instituto Politécnico de Lisboa (since 2015).
Neurophysiology Technician at Centro Hospitalar Universitário de Lisboa Central.