Brenda Sousa da Silva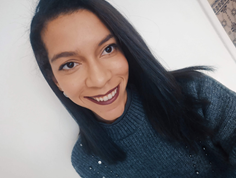 bssilva@uevora.pt
Biografia
Brenda de Sousa da Silva is a PhD candidate at the Developmental and Educational Psychology unit of the Institute of Psychology at Leiden University. She is completing her PhD with the Focus on Emotions lab under the supervision of Prof. Dr. Carolien Rieffe, Prof. Dr. Berna Güroğlu, Prof. Dr. IR. Johan H.M. Frijns (LUMC, Leiden) and Dr. Guida Veiga (University of Évora, Portugal).
Brenda obtained her Master's degree in Psychomotor Rehabilitation at University of Lisbon in 2014. She also holds a Bachelor in Psychomotor Rehabilitation from University of Évora. Brenda has completed her training in clinical settings with children with mental health problems, related to emotional problems.
Brenda's PhD project focuses on play, socialization and emotional development in children with and without hearing loss. The aim of the project is to better understand how a hearing loss can impact on social participation of children within their peer group.
Since 2019 her research project has been financed by the Portuguese Foundation for Science and Technology (FCT 2019 Studentship Grant SFRH/BD/144768/2019). She became a member of CHRC in March 2023.