Adelinda Araújo Candeias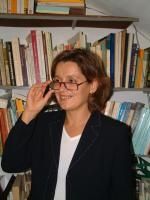 aac@uevora.pt
Biography
PhD in Psychology (Social Intelligence); Associate Professor in Developmental and Educational Psychology; Aggregation in Intelligence, Creativity and Innovation
Scientific Area: Psychology (Developmental Psychology, Psychological Assessment, Cognition and Emotions).
Main Research Interest:
Cognition and emotions in the life span (elderly, adults, adolescents, children).
Cognition and emotion, intelligence, creativity, empathy
Stress, burnout, wellbeing, quality of life and health in the life span.
Individual differences, gender differences.