Rui Almeida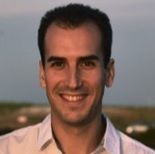 rpalmeida@ualg.pt
Biography
Professor at Medical Imaging and Radiotherapy Department – University of Algarve.
Scientific area:
Degree: Radiology.
Master's Degree: Quality Management of Healthcare Services.
PhD: Health Sciences (in the field of quality of care, clinical and resource management). Main areas of interest: Health Quality Management; Quality Improvement; Health Policies and all fields related to Medical Imaging services and Imaging Modalities.