Sérgio Laranjo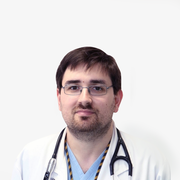 sergiolaranjo@gmail.com
Biography
Sérgio Laranjo is a Medical Doctor (Pediatric Cardiologist and Arrhythmologist) with a PhD in Medical Physiology (University of Lisbon), and a postgraduate (Diploma of Advanced Studies in Cardiac Rhythm Management) from the Maastricht University.
He is an attending Pediatric Cardiologist at the Santa Marta Hospital, Centro Hospitalar e Universitário de Lisboa Central. He is also an Assistant Professor of Physiology at the Lisbon School of Medicine.
His current research focuses on unraveling the mechanisms of cardiac arrhythmias, through novel computational electrophysiology techniques and AI; improving patient care using digital health (smartphone applications, wearable and wireless devices), and strategies for primary and secondary prevention of chronic conditions.