Tânia Gaspar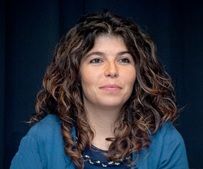 tania.gaspar.barra@gmail.com
Biography
Aggregate and PhD in Psychology, PhD in Management, Master in Public Health, Specialization - Health Promotion and Prevention and Degree in Clinical Psychology.
Director of the Institute of Psychology and Educational Sciences at Universidade Lusíada de Lisboa.
President of Aventura Social Associação, IPSS.
Deputy PI for Portugal & Coordenation International of Zone A Mediterranean Countries of Study Health Behavior School Aged Children / World Health Organization.
Member of the Board of the Portuguese Psychogerontology Association.
Member of the Board of the Portuguese Association of Health and Behavioral Sciences.